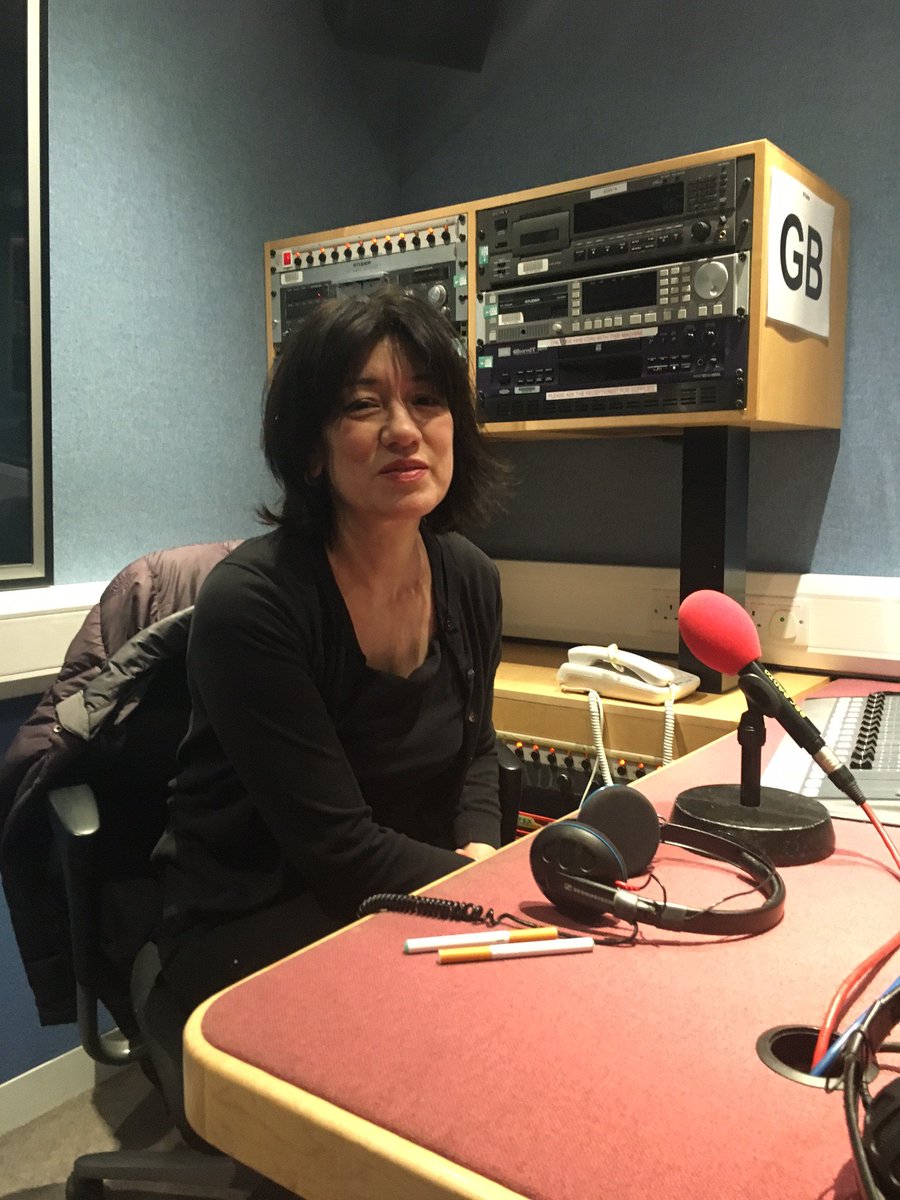 And here she is:
http://www.bbc.co.uk/programmes/b073j45c
The interview is 1:30 hours into the show. And of course Miki is brilliant as always! This broadcast will be available for your streaming pleasure for the next 29 days.
Miki from Lush
Radcliffe and Maconie Listen in pop-out player
Berenyi from 90s shoegaze pioneers band, Lush.
Formed in London in 1988 by childhood friends Emma Anderson and Miki Berenyi, Lush also included Chris Acland on drums and Phil King on bass (originally Steve Rippon, who left in 1990). Signed to 4AD in 1989, over the course of 3 full-length albums, an early mini-album and a number of EPs and singles, they went on to sharpen their pop sound, outliving and outgrowing the 'scene' with which they were initially associated. Miki's here to chat about their new EP, which was produced by Jim Abbiss (Adele, Kasabian, Arctic Monkeys) & Daniel Hunt (Ladytron) at Abbiss' own Lime Green Monkeys studio.

Photo fresh from RadcliffeMaconieShow ‏@BBCRadMac